ABS has an experienced team of salespersons and marketers who know how to boost your brand to become recognized around the world. Our team understands how to evaluate your products step-by-step and implement a method of marketing to take it to the next level. They're knowledgeable in forecasting trends and can tell you the timing to launch your products to become a successful brand. We can transform an unknown brand into a valuable brand by creating new packaging, tastes and functionality, then setting up a marketing strategy that will help your product stand out among your competitor. Let us help your product to become the next world-recognized brand name!!
AMERICAN BUYING COMPARISON SERVICE
Higher Profit.
Lower Shipping Cost Up To 50 – 70%.
Able to compete in price to become competitive in the U.S. market.
Faster shipping. Able to ship to U.S. consumer within 5 days nationwide.
Act as registered company will help increase sales.
Live customer service with active Call Center if customer inquire about the products.
Customer have more trust to buy if the company is registered U.S. company.
Better return & Exchange policy.
Liability involve if buy from registered U.S. company. It gives customer assurance and peace of mind when buying from domestic company.
Able to sell on Amazon, Ebay and others popular online site.
Able to clear U.S. customs and delivery goods to consumer.
Able to clear and coordinate with U.S. customs to release goods if any incident occurs.
Better Service to customers.
Don't have to hire employee or face administrative expenses.
Have Sales Representative to help sell your products.
Staff that understand your products in the U.S.
Advance Logistic facility to ship your goods to the right location.
In-house ecommerce marketing to help boost your sales.
OTHER COMPETITOR OR SELF EXPORT
Less profit.
High shipping charge if ship direct from overseas.
Selling price will be higher than competitor and less chance to compete.
Slow shipping. Ship to U.S. consumer can take 20 days and need to clear customs.
Overseas company will reduce sales due to unsecure transaction and assurance.
No live Customer services. Customers will not call overseas company to ask question about the products.
Customer will have no trust in purchase good from overseas company due to lack of return policy and risk of purchase.
Customer will not buy from overseas company due to higher cost of freight on return goods.
Customer will not buy from overseas due to lack of liability and it can be a big risk to the consumer.
Some country cannot sell direct to Amazon as partnership program if registered as overseas company.
No one to help customs clearance for your shipment if you ship goods yourself without representative in the U.S.
Product sometime get rejected and send back to sender country because of lack of communication.
Not able to give better service to customer due difference in time zone.
Need to setup office in U.S. by hiring employee and cost of administrative expense. It will increase in selling price and unable to compete.
Do not have sales representative to help sell your products.
They will not cater to your product. Their staff only know general information about your product.
You will have to hire outside service to ship your goods which the huge cost will add to your price.
Need to hire outside marketing company to help boost your sales.
Other Brand Building Service
testimonials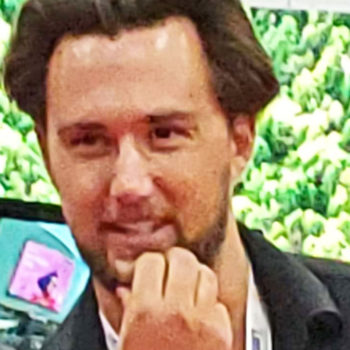 Christian Marcil
Senior import director
ทางบริษัทเราได้ร่วมงานกับ ABS มาตั้งแต่ปี 2007 ในการช่วยเราหาโรงงานผลิตอาหาร เขาสามารถหาโรงงานให้เราได้ในราคาย่อมเยาว์แถมติดตามงานตั้งแต่ต้นจนส่งออก ทีมงานของ ABS เป็นมืออาชีพจริงๆ เขารายงานให้เราทราบเป็นรายวันด้านการผลิต เราจะใช้บริษัท ABS ตลอดในการทำธุรกิจชองเรา
Cathy Williams
Owner/CEO
ทางบริษัท ABS ได้ช่วยฉันพัฒนาสินค้าจนสำเร็จ เขาช่วยให้สินค้าของฉันขายในห้าง Chain store ชั้นนำของในอเมริกาภายในเวลาสั้น เขาจัดหานักขายมืออาชีพเพื่อเจรจากับห้างดังๆแล้วสามารถนำสินค้าของฉันเข้าห้างได้เพียงเวลาไม่ถึง 16 เดือน บริษัทฉันมียอดขายมากกว่า 2 ล้านดอลลาร์ ต้องขอบคุณทีมงานของ ABS ทุกคนที่ได้ช่วยเปลื่ยนชีวิตฉัน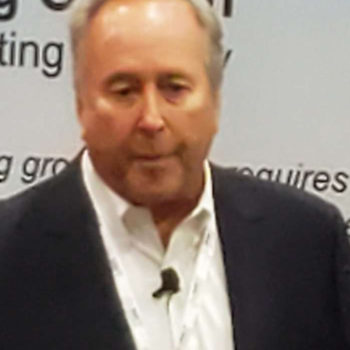 John Wesley
Vice President of Operation
ทางบริษัทของเราได้ร่วมงานกับบริษัท ABS มามากกว่า 7 ปี เขาสามารถหาสินค้าให้เราได้ไม่เฉพาะแต่ในประเทศไทยแต่เขาสามารถหาสินค้าให้เราจะประเทศในภาคเอเซียตะวันออกเฉียงใต้ได้ ทีมงานของ ABS เป็นทีมงานที่เป็นมืออาชีพระดับอินเตอร์ เขาสามารถหาสินค้าคุณภาพสูงในราคาย่อมเยาว์ในการทุกรายการสินค้า ผมมีความมั่นใจในบริษัท ABS ที่ไม่เคยทำให้งานต่างๆเสียหาย เขาทำงานและดูแลลูกค้าได้อย่างดีเยื่ยม
Salamar Hasiv
VICE PRESIDENT OF OPERATION
ฉันสามารถเพิ่มยอดขายออนไลน์ได้มากกว่า 200% ในเวลาไม่ถึงปี พวกเขามีที่ปรึกษามืออาชีพที่คอยจับมือคุณและช่วยเหลือคุณผ่านอุปสรรค ฉันชอบวิธีการตั้งค่าระบบของพวกเขา เข้าใจง่ายมาก ขอบคุณอีกครั้ง !!
ABOUT THE COMPANY
The company was established in 1989 under JSJ Enterprise Co., Ltd (Susi Dee) in Los Angeles, California, and Point Image (Thailand) Co, Ltd. in 1992. Later in 2004 the company add new affiliate company as American Buying Service (ABS) and expanded its office to Los Angeles, California. Later the company incorporated all the business into a holding company under Point Image Inc. and then later change to Mstar Inc. The company started business as a buying office and procurement services that offered buying and sourcing services to companies such as Nordstrom, Macy's, Hudson's Bay, Polo Ralph Lauren, K & R Sportswear, Cradle Tog, Baby Tog, Warner Bros., Little Me, Carter, Disney, and more. American Buying Service employs more than 200 employees worldwide to help service customers globally. In 2010, the company expanded its service line into online marketing, formulation and packaging, fulfillment center, and logistics services to help overseas online retailers save on freight costs and be able to complete their online business in the U.S.
The company sees the trend of brick-and-mortar stores fading and is showing rapid growth in online business. The company has come up with a strategy to help factories save on shipping costs and be able to compete with U.S. importers in price and with better service. Overseas factories are able to sell directly to consumers and bypass middlemen.
American Buying Service can help companies that want to expand their business in the U.S. to be able to compete. If your company is ready to expand and you want to get your brand known to the world, we are here for you!
Would you like to speak to one of our financial advisers over the phone? Just submit your details and we'll be in touch shortly. You can also email us if you would prefer.